At 517 Ministries we are always ready to open up and engage with anyone who has a heart to seek after our heavenly father. Regardless of your past, Yahweh is always ready to bring you back into His loving arms through repentance and obedience. And if He is, so are we. We invite you to join us on this narrow road journey and discover the patterns laid out in Scripture that ultimately lead us to our savior Yeshua. Will you join us?
If there is one thing we love doing it would be throwing a party. You never know what might be next so keep tabs on our events page so you stay in the loop with everything going on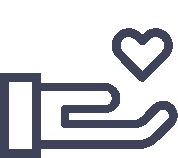 "Tell the sons of Israel to raise a contribution for Me; from every man

whose heart moves

him

you shall raise My contribution.
I have learned more in one year of studying Torah with 517 Ministries than I have leaned in 48 years of being in church
I have such a clearer understanding of what Yeshua did for us and what it all really means
We aren't perfect by any means, We just want to follow God with our lives and I feel like we know a lot better what that really means now